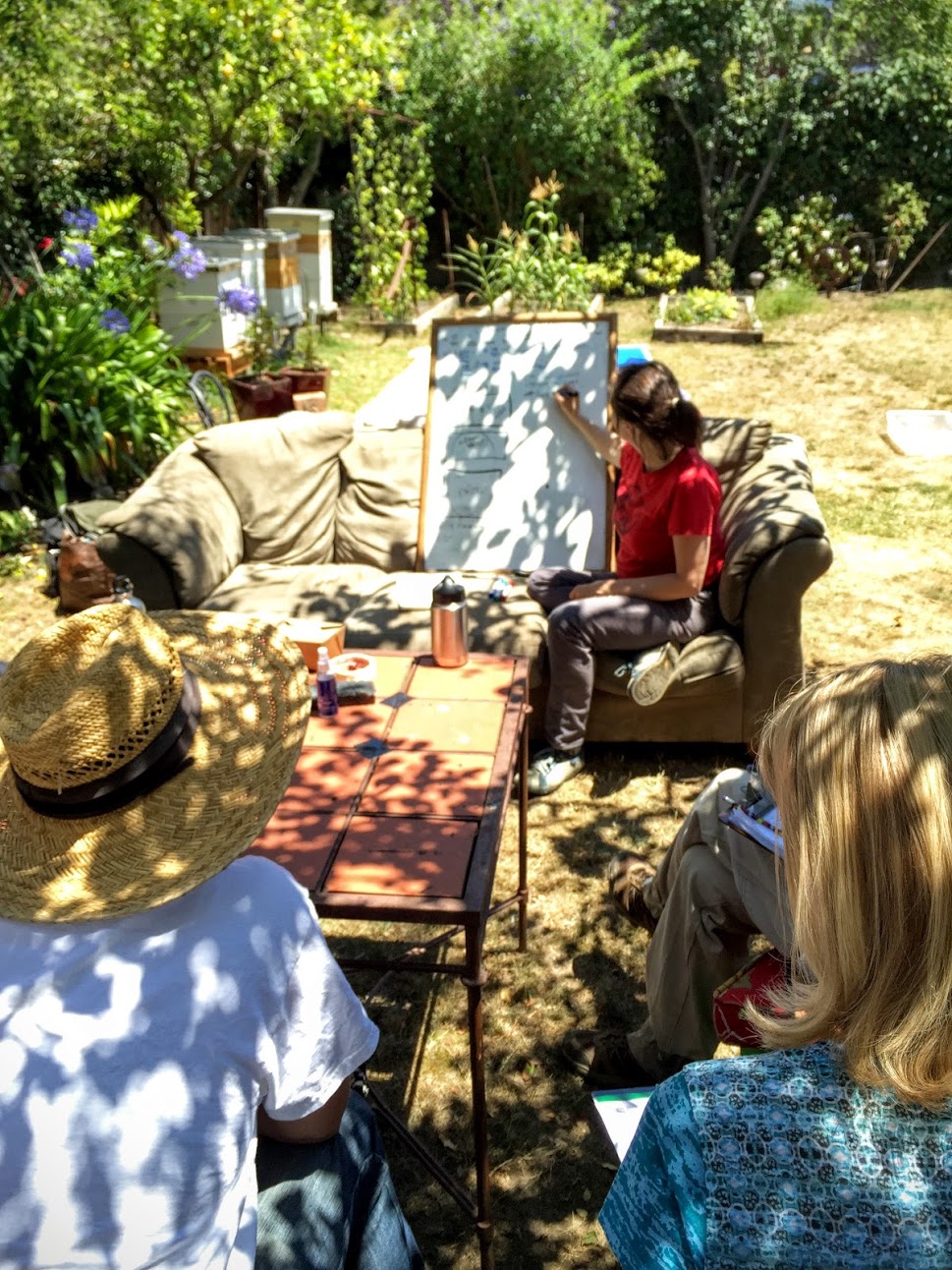 Learn how to inspect your hive in the SF Bay Area. 
Hive inspection involves knowing how to use the tools to keep the bees calm, correctly identifying what's in the hive, & knowing what your goals are!
In this self-study course, you'll learn: 
BEE BEHAVIOR
What NOT to do to make the bees defensive (& sting)
What TO DO to keep the bees calm and mellow
What to do if you get stung
IDENTIFICATION of what's in the hive, e.g. eggs, larvae, pollen
HOW TO USE THE TOOLS
e.g. Lighting your smoker so it stays lit

We also cover what your goals are when you're inspecting and taking notes.

Self Study Course Includes a 4+ Hours of Video Lecture & Hive Inspections
Instructor: Jennifer Radtke
Jennifer Radtke has been keeping bees in her backyard for 17+ years, and has developed the beekeeping education program at the BioFuel Oasis Cooperative. She has a yearly bee mentorship program through her business Learn from the Bees. She's kept bees in Oakland, Berkeley, Orinda, Alameda, Piedmont, El Sobrante, and Minnesota. She pays close attention to her bees and is constantly learning. When she gets stung or riles up her bees, she adds it to her knowledge base of things not to do in the future.